By Tadesse Yimer
March, 11,2014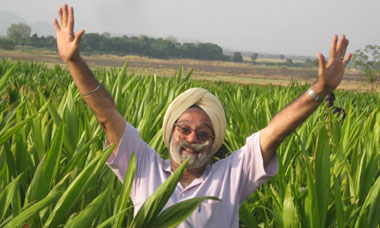 An Indian journal, The Hindu Business Line, is reporting that the ruling junta in Ethiopia is renting fertile Ethiopian land for $1 per acre in a form of long-term lease to foreign corporations, while starving the people of Ethiopia through its misguided and corrupt farm policies. Read below:
Ethiopia is offering one acre of land on annual lease for just $1 for 100 years. "We can grow pulses there and bring it back to the country," Dr S. Ayyappan, Director-General of ICAR, said.
The ICAR (Indian Council of Agricultural Research) has said that Africa promises gold for agricultural entrepreneurs, scientists and academics.
He called upon academicians and entrepreneurs to look at the opportunity seriously. He also mooted the idea of sending teams comprising retired professors and scientists and entrepreneurs to explore the opportunity.
"You may not believe that some countries in the African continent are offering land for very cheap rentals. We can take advantage of this," he said.
Dr Ayyappan was speaking at the Acharya N.G. Ranga Agricultural University (ANGRAU) which hosted the two-day conference of Deans of Agricultural Universities from across the country.
He asked the Deans to encourage entrepreneurs to tap such opportunities.
Posted By Tadesse Yimer